Thomas Van Dyke, DDS, PhD

Vice President of Clinical and Translational Research
Director of Clinics
In addition to leading the Forsyth Center for Clinical and Translational Research, Van Dyke's research is focused on the development of novel therapeutics for oral diseases by exploiting natural biological processes. He and his collaborators are internationally known for their work on a new class of anti-inflammatory mediators produced by our own bodies, termed "resolvins".
Resolvins are significant because inflammation plays a major part in oral and systemic diseases, including gum disease, diabetes and heart disease. Van Dyke's research suggests that controlling inflammation in wound healing is essential for regenerating lost tissue and preventing scarring. The therapeutic use of these compounds could be a breakthrough, impacting everything from tooth loss to sepsis.
---
Mary Tavares, DMD, MPH


Director of Clinical Services and Quality Assurance
Dr. Tavares is a 1977 graduate of Tufts University School of Dental Medicine. After completing a General Practice Residency at Tufts/New England Medical Center, she went on to obtain a Master's Degree in Public Health from the Harvard School of Public Health and obtained a certificate in Dental Public Health from Boston University. She has practiced dentistry alongside her academic career since 1980. Currently, her research looks into the connection between systemic and oral health, with a particular focus on obesity and diabetes. She has developed a healthy weight intervention for children to be used in dental offices. Dr. Tavares is also the director of the Advanced Graduate Education Program in Dental Public Health at the Harvard School of Dental Medicine.
Dr. Tavares was part of a Forsyth team that collaborated with Kuwait to set up a state of the art dental care delivery system for children in the 1980's. She still travels to Kuwait as an advisor with this program.
A resident of Cambridge, she enjoys all forms of gastronomy, traveling, yoga and film.
---
Kathy Eklund, Patient Advocate, RDH

Meet Ms. Kathy Eklund, our Patient Advocate. Kathy is responsible for our patient safety and provides patient support in various capacities. She manages and develops the infection prevention and control policies & procedures in conjunction with key clinical personnel.
---
Nina Goktug, Practice Operations Manager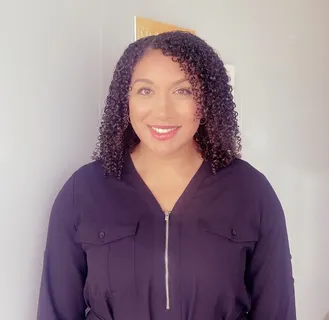 Nina joined our practice in 2020 as the Practice Operations Manager with 10+ years of experience working in the dental field, and 7+ years of experience in Practice Management. She began her career at the Boston University School of Dental Medicine as a Patient Coordinator and was quickly recognized as a high performer. Soon after, she advanced to Practice Management and has continued on that path.
Nina is currently finishing her M.B.A at Boston University Questrom School of Business, with concentrations in Leadership & Organizational Transformation and Strategy. She also has undergraduate degrees in Biology and Economics and completed a certificate program at Boston University in Biotechnology. In her free time, Nina enjoys exercising, cooking, and spending time with her family.
---
Christina DeAvilla, Practice Receptionist

Christina is the first person our patients see and interact with within the practice. She works closely with our patients to schedule their care and works closely with the doctors to maintain good communication throughout the practice. Christina brings 10+ years of customer service experience to the team, including 2 years of experience at Boston University School of Dental Medicine where she was a Referral Coordinator in the Post-Doctoral Specialty Clinic.
Christina is bilingual in English and Spanish, which has helped our clinic reach more patients than ever. She is currently working towards her degree in business and hopes to expand her ability to assist in the growth of our clinical practice. Christina is also a licensed Real Estate Agent in Massachusetts, specializing in residential and commercial sales. In addition to her full-time position in our practice and pursuit of higher education, she spends her free time with her family and assisting her real estate clients. Christina is passionate about baking, traveling, and learning.